Have you always wanted to sign up for violin lessons? Perhaps you did think about it, just that you do not have the interest and time to commit. One of the most common misconceptions that people may have is that violin lessons are typically for kids. This is certainly not true as violin lessons are catered even for adults as well.
Is it easy to take up violin lessons for adults?
Taking up violin classes for adults might seem like a mountain to climb as an adult, but if you are able to allocate some time to learn violin, you will reap a lot of benefits including making new connections and improving your health. Some adults probably have too many commitments to juggle and may end up learning on their own.
There is nothing wrong with that but you could end up learning the improper form and technique which won't do any good. Hence, it is important for adults to take up violin lessons. Lessons are generally conducted in a one-to-one setting, where the teacher can give full attention to the student. You can choose to have lessons at the comforts of your home or in a teacher's studio. Once you have mastered playing the violin, you are able to play effortlessly and gracefully like Joshua Bell.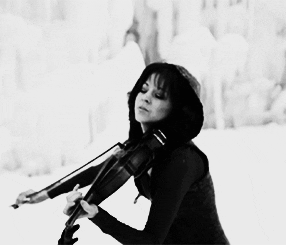 Why violin lessons for adults?
Improves concentration and attention span
Adults typically have a full-time job, unless they are doing some freelancing work or full- time studies. They have to work an average of 8 hours a day. Some may have to do overtime which can take up to an extra 3 hours.
Since the violin is tougher to learn as compared to piano and other musical instruments, it demands a higher level of concentration just to finish playing a piece. It generally takes three minutes to complete a violin piece flawlessly depending on the length of the piece. For normal adult learners, there are bound to be errors. Learning violin can train your self-discipline and increase your attention span gradually. If the violin piece is long, you would need a longer attention span. When playing the violin or any other musical instruments, every second matter.
Decreases anxiety and depression
Some adults may be under too much stress in their workplace or even in school which can make them feel very frustrated. Learning violin actually helps in reducing anxiety and depression. Their 'feel shiok' hormones will be elevated which give them a boost in energy and enthusiasm level after playing and listening to violin pieces. It is proven to calm their mind and stabilise their mood. Some adults can literally get lost when they are too engrossed in learning or playing the violin which allows them to forget about their life's issues.
Serves as a career option
Yes, you heard that right. It allows them to consider teaching the violin as a career if they are really good at it. Initially, they may have doubts picking up violin given that it is rather complicated to learn. After trying it for a certain period of time, they are quite comfortable with playing the violin and have some talent in it. At that point in time, they can sign up for several examinations and get themselves certified as a violin teacher.
A violin teacher can earn a pretty decent income in a month. Alternatively, they can register themselves as an artist and perform at various music festivals or concerts of their choice. It unlocks many opportunities for them if they want to progress further in the music industry. If they are selected, they can get to perform overseas as well. They can definitely earn a huge sum from there. That is where the real beauty lies, from being a student to becoming a violin teacher or a performer.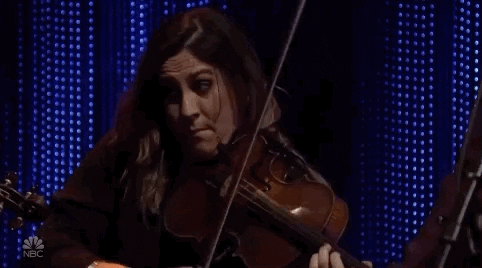 Conclusion
Taking up violin lessons at LVL Music Academy can indeed improve one's health and it certainly opens up more opportunities in your career path as well. If you would like to learn how to play the violin or would like to bring your skills to the next level, do consider signing up for our adult violin classes.